The French Embassy, the French Institute in Prague and RICAIP Centre together with CIIRC CTU and La French Tech Prague jointly invite you to "Women in Tech – The gender algorithm" conference.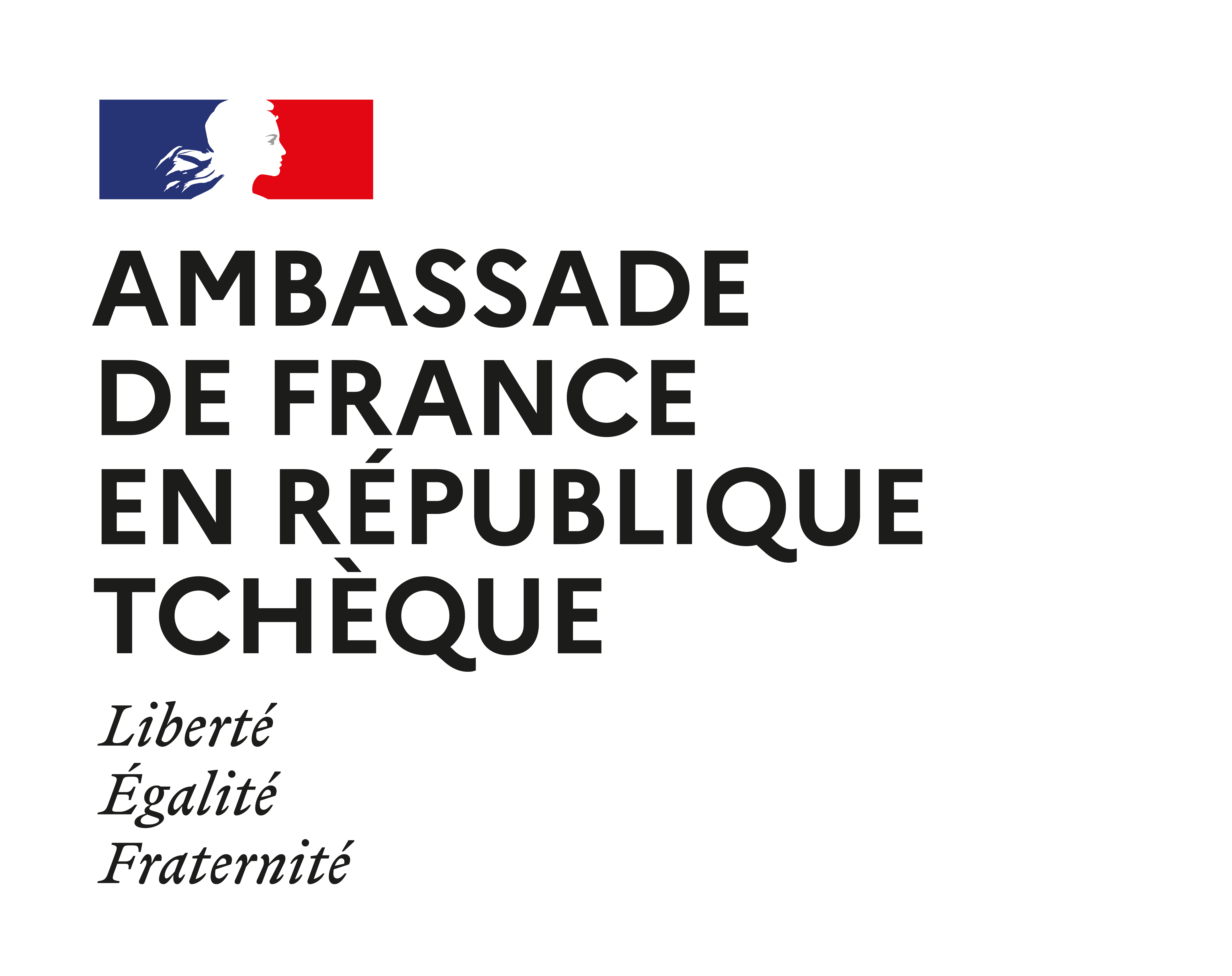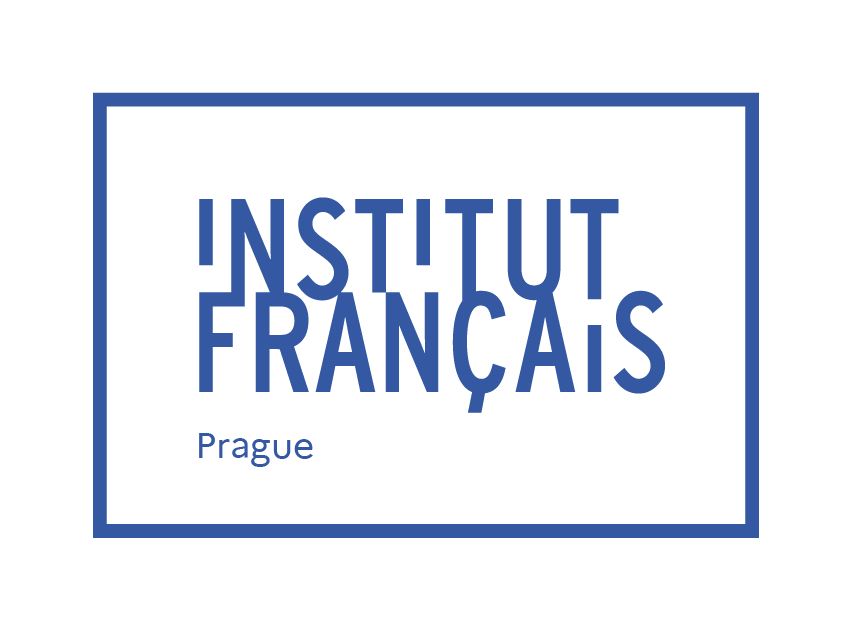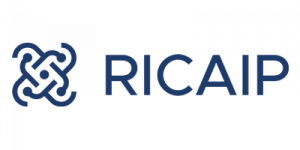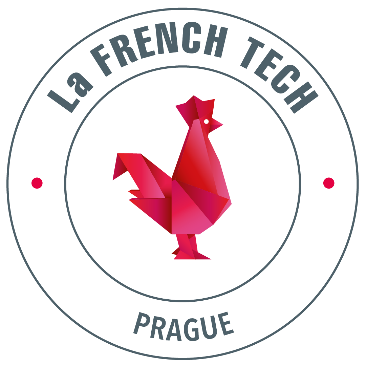 On-site (arrival from 16:00, start at 16:30) and online (the direct streaming will start at 16:30 here on our webpage)
---
Digital technologies are one of the most powerful drivers of structural changes in the economy and society. The health crisis has reinforced their role and made it more obvious that Europe in general has a lot of catching up to do. However, the place of women in these key technologies for the future of our societies remains very low.
The gender gap in the job market is glaring, especially in the European Union. Worse, the proportion of women in digital jobs is not increasing and remains below 20% in Europe (17% in France; 10% in the Czech Republic). The ratio of investment in start-ups also remains largely at the expense of women start-up project leaders (90/10).
However, everyone agrees that greater diversity is necessary, for social and economic reasons, but also to allow the sector to benefit from a richness of approach and creativity born from the diversity of profiles.
Why are women so poorly represented in the sector? Their supposedly lack of interest in scientific disciplines is regularly pointed out, particularly in mathematics and computer science. At school and then in higher education, the figures are particularly frightful, especially in France. In fact, young girls suffer from the prejudices surrounding these disciplines, which are considered masculine, as well as from the lack of role models in the economic and academic world.
---
Program
16:00 : Arrival and welcome of participants (on-site)
16:30 - 16:45 : Start of the event with welcome words
16:45 - 18:00 : Panel 1 "Fostering girls' participation in the tech sector – it's never too early to start!"
18:00 - 18:15 : Break
18:15 - 19.30 : Panel 2 "Women in Tech – how can the business ecosystem contribute to changing the status-quo?"
19:30 - 20:15 : Networking and reception
---
Speakers
Panel I: Fostering girls' participation in the tech sector – it's never too early to start!
Barbora Bühnová, Professor at the Faculty of informatics, Masaryk University, co-founder of Czechitas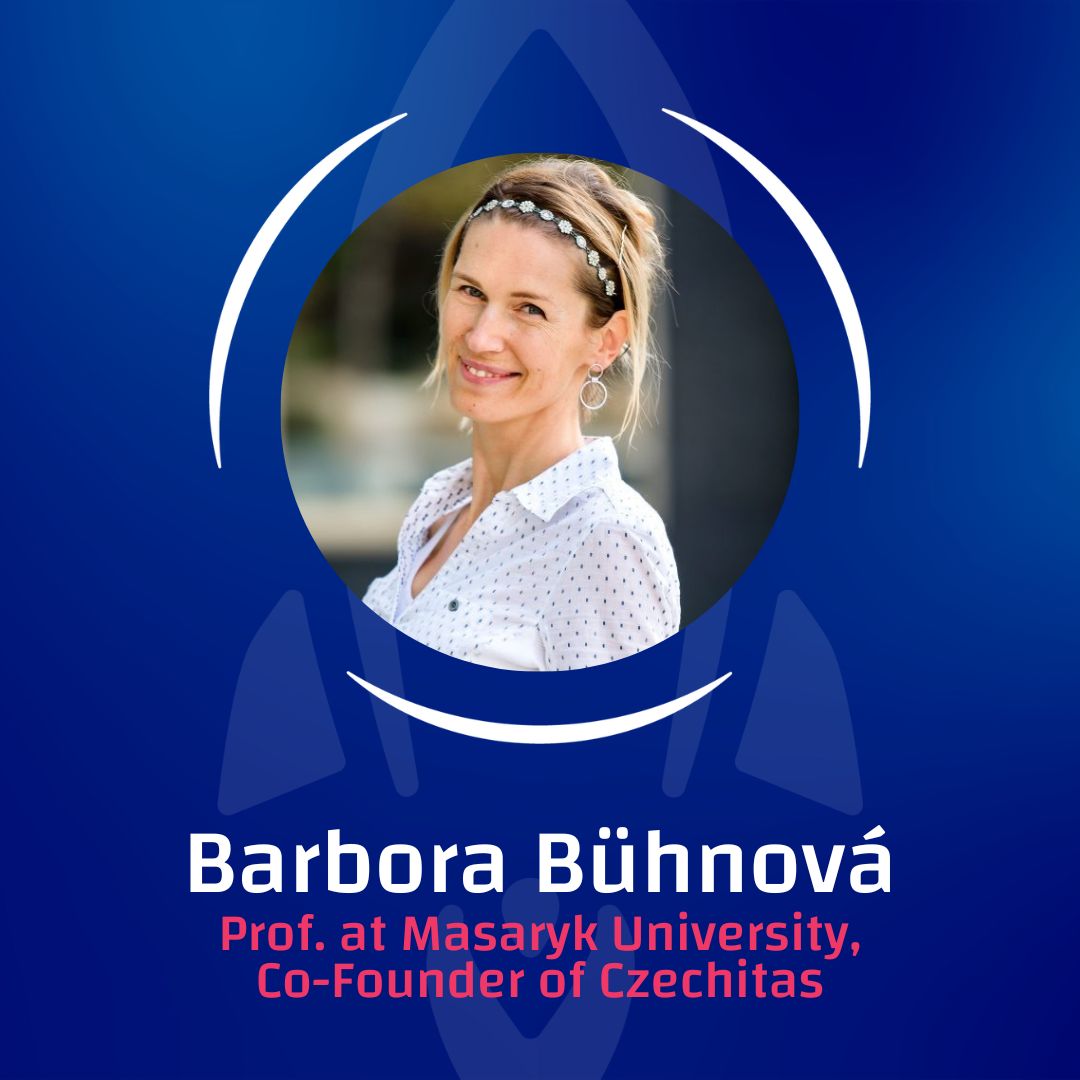 Barbora Bühnová is an Associate Professor and Vice-Dean at Masaryk University, Faculty of Informatics (FI MU) in Brno where she leads multiple research teams. She is the chair of the Association of Industrial Partners at FI MU (with 30 companies). She is a Co-Founding and Governing Board member of Czechitas, a non-profit organisation aiming at making IT skills more accessible to youth and women with more than 30,000+ graduates. She is a member of multiple initiatives engaging more women in tech, e.g. WIRE (Women in Informatics Research and Education), Vice-Chair of EUGAIN (European Network for Gender Balance in Informatics) and member of the Board of Trustees at 42 Prague. She has received numerous recognitions for her activities, e.g. being featured among ACM Diversity Heros, and TOP Personalities in Tech by the Czech Computerworld magazine .
Karima Boudaoud, Professor of informatics at the University Côte d'Azur, member of the board of Femmes et Science, member of the board of EUGAIN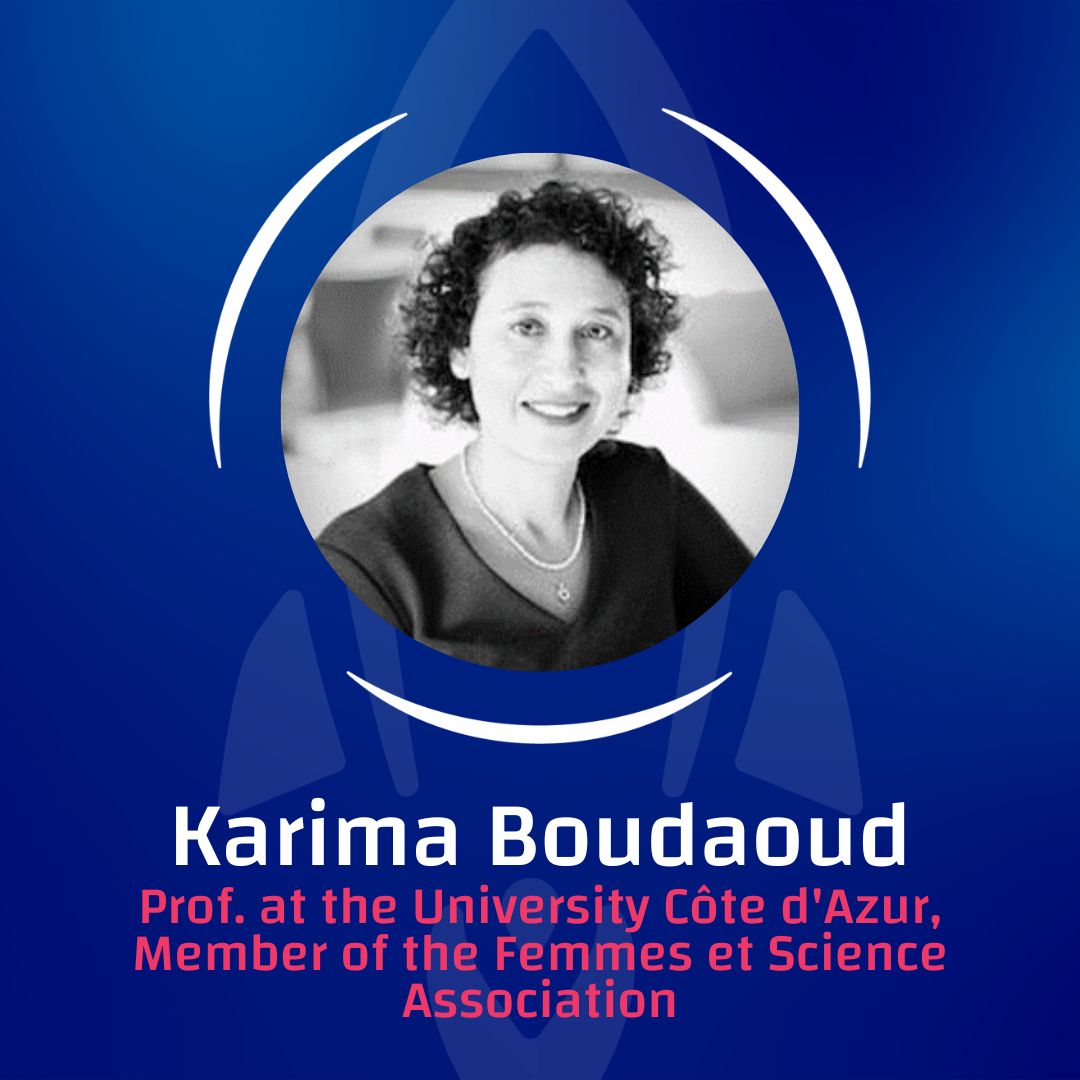 Karima Boudaoud is Associate Professor at the University Cote d'Azur (UCA) where she teaches computer sciences, more specifically Cybersecurity, Privacy Management and Programming Languages. Her main research interest is Security and Privacy Management oriented towards the user and her previous research field was Intrusion Detection using Multi-agent Systems. She is a member of the French association "Femmes et Sciences" and Member of EUGAIN (European Network for Gender Balance in Informatics). She is also President of the Coach Around The World Association (CATW-Sud). She was awarded at the Women in Tech Sud 2019 event for the Researcher category for her outstanding achievements in the fields of technology and innovation and also awarded on December 2019 by the University Côte d'Azur for the Femmes de Sciences & Prix Innovation category.
Isabelle Collet, Professor of Education at the University of Geneva, specialist in the inclusion of women in the digital world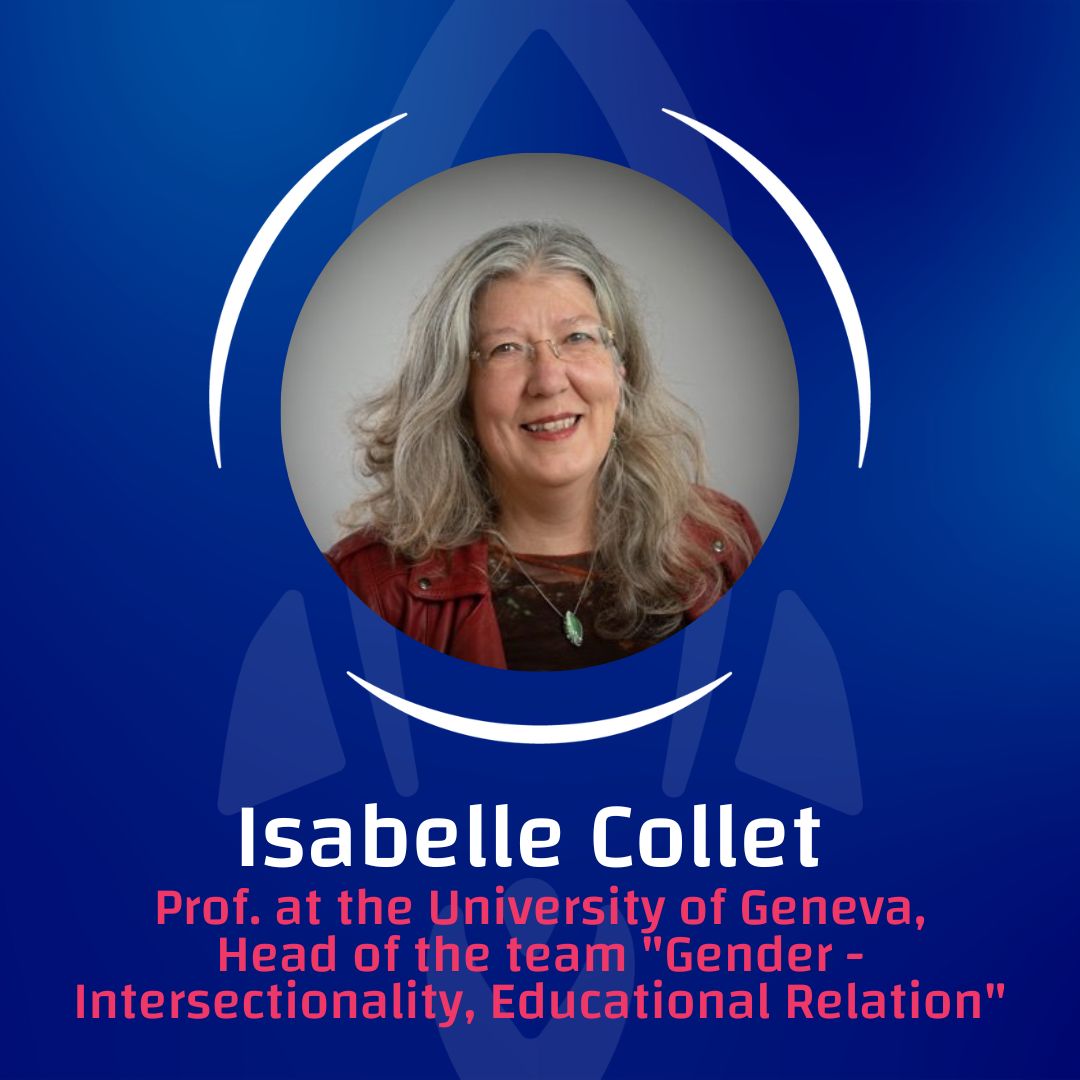 Isabelle Collet is Associate Professor at the Department of Education Sciences at the University of Geneva, where she leads the G-RIRE (Gender - Intersectional Relations, Educational Relation) team. For 20 years, she has conducted research on gender and information technology and has been involved in several European projects. In 2012, she founded ARGEF, the association for research on gender in education and training as well as a peer-reviewed, science journal, La Revue Genre Education Formation (The Gender Education and Training Journal). In 2019, she published Les oubliées du numérique, for which she received the "Pôle emploi" book prize in 2020. She is a member of the High Council for Equality (HCE) in France.
Marta Musilová, Policy analyst at Dept of Gender Equality, Office of the Government of the Czech Republic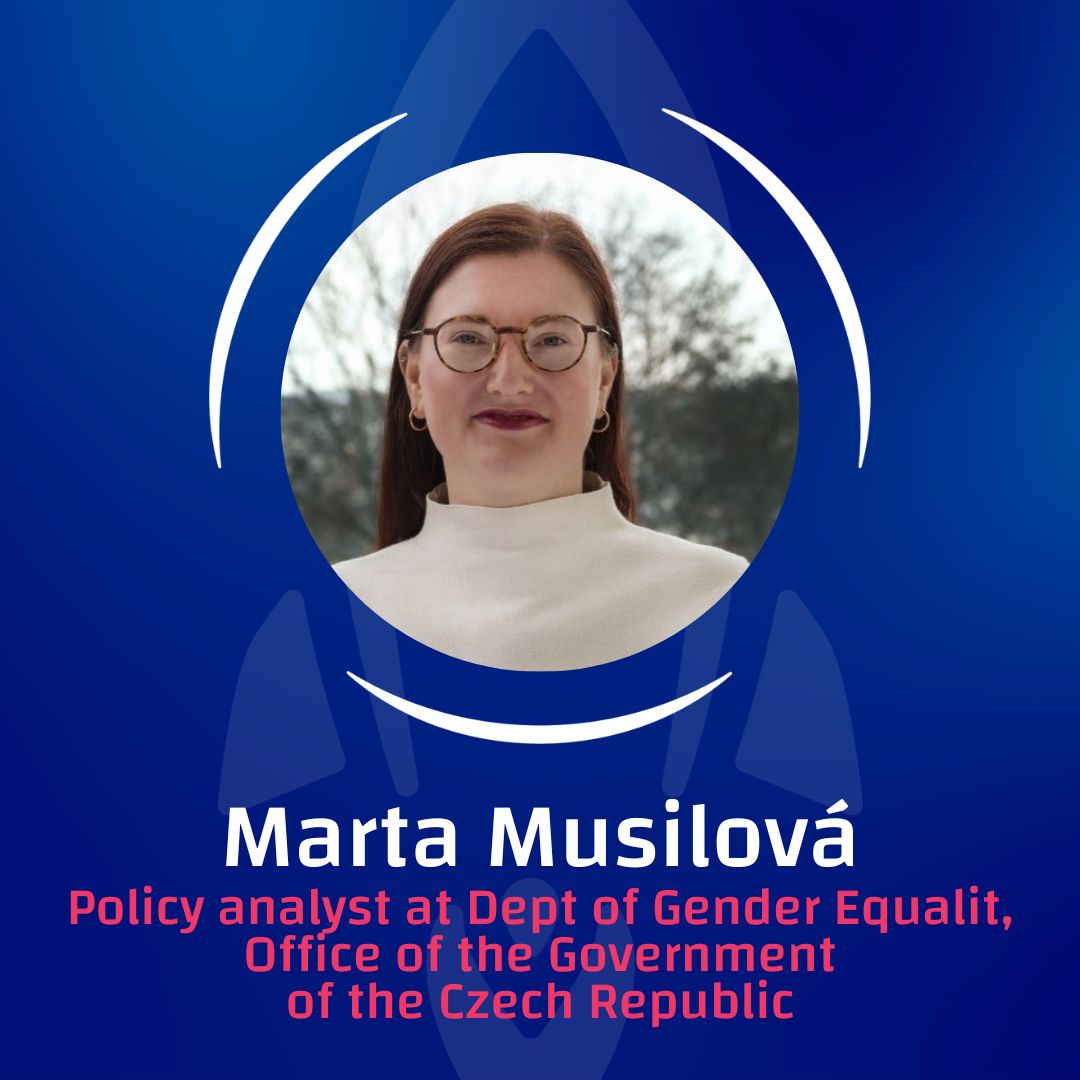 Marta Musilová has an MA in Sociology (Faculty of Arts, Charles University). Currently, she works as a policy analyst in the areas of education, science, research, innovation and statistics at the Gender Equality Department of the Office of the Government of the Czech Republic. She is the co-author of the chapter Knowledge in the Gender Equality Strategy for 2021 - 2030 (Strategy 2021+). Her other area of expertise is monitoring and implementation of Strategy 2021+. She also organizes workshops on gender statistics and is a member of the Committee for Sustainable Development Indicators (CZ GOV) and Dedicated Working Group on Social Institutions and Gender Index (OECD).
Moderator: Aleš Vlk, Vice-Dean for external relations and development at the Faculty of Sports (Charles University)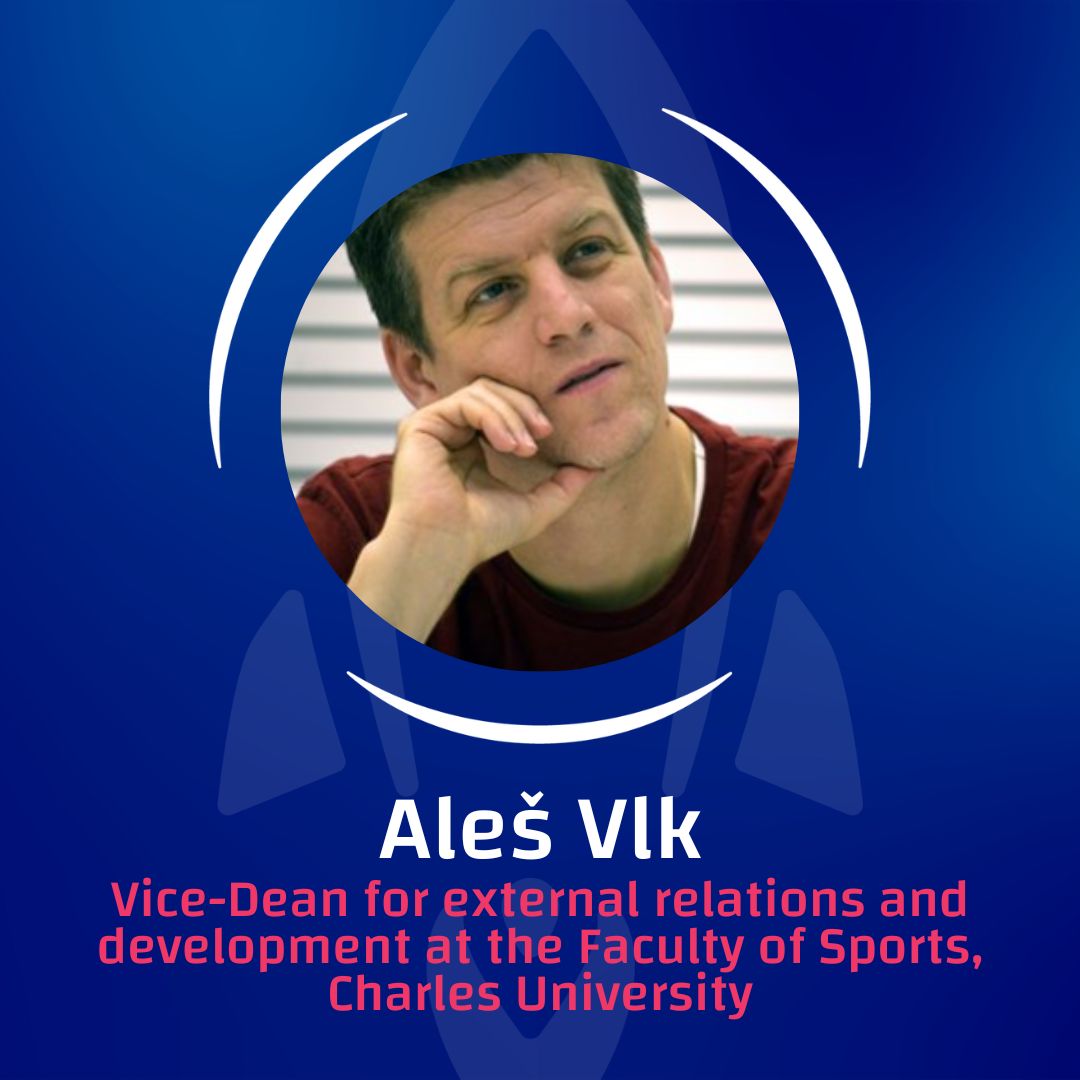 Aleš Vlk studied sociology at the Faculty of Arts at the Charles University. He completed a PhD programme in higher education policy at the University of Twente in the Netherlands. In 2016 he founded the Vědavýzkum.cz portal for independent information on science policy and research, development and innovation. He is currently a Vice Dean for external relations and development at the Faculty of Physical Education and Sports of the Charles University. He has been involved for many years in higher education and science policy, acting as a moderator, facilitator and trainer.
Panel II: Women in Tech – how can the business ecosystem contribute to changing the status-quo?
Daria Hvížďalová, Board Member of Prague 42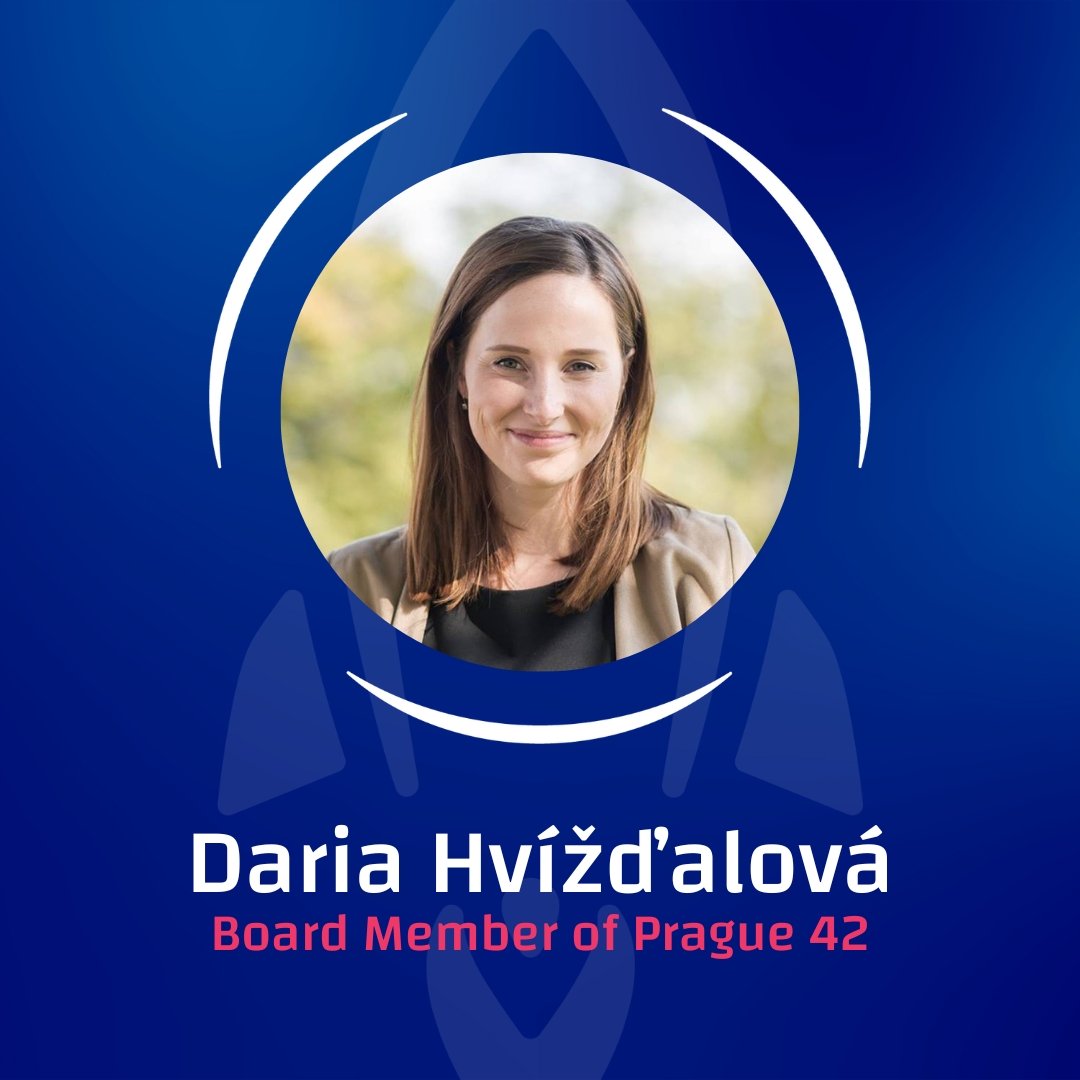 Daria Hvížďalová is Board Member of 42 Prague, one of the branches of École 42 international network, a peer-to-peer coding institution. She was responsible for its launch in the Czech Republic in 2022. Her professional experiences include industrial automation, AI research and implementation, and start-up creation. Within the family engineering holding company JHV, she founded the consulting firm JHV Solutions and the technology spin-off Mainware. At the same time, she volunteered at the Neuron Foundation, which works to promote science in the Czech Republic. Daria is a course lecturer on "AI in Business Processes" at the European School of Business & Management. She was included in the 30 under 30 list by the Czech Forbes in 2023 and occasionally writes columns for Forbes about parenting and the connection with data science.
Magdaléna Radová, Impact and Investment Manager at Tilia Impact Ventures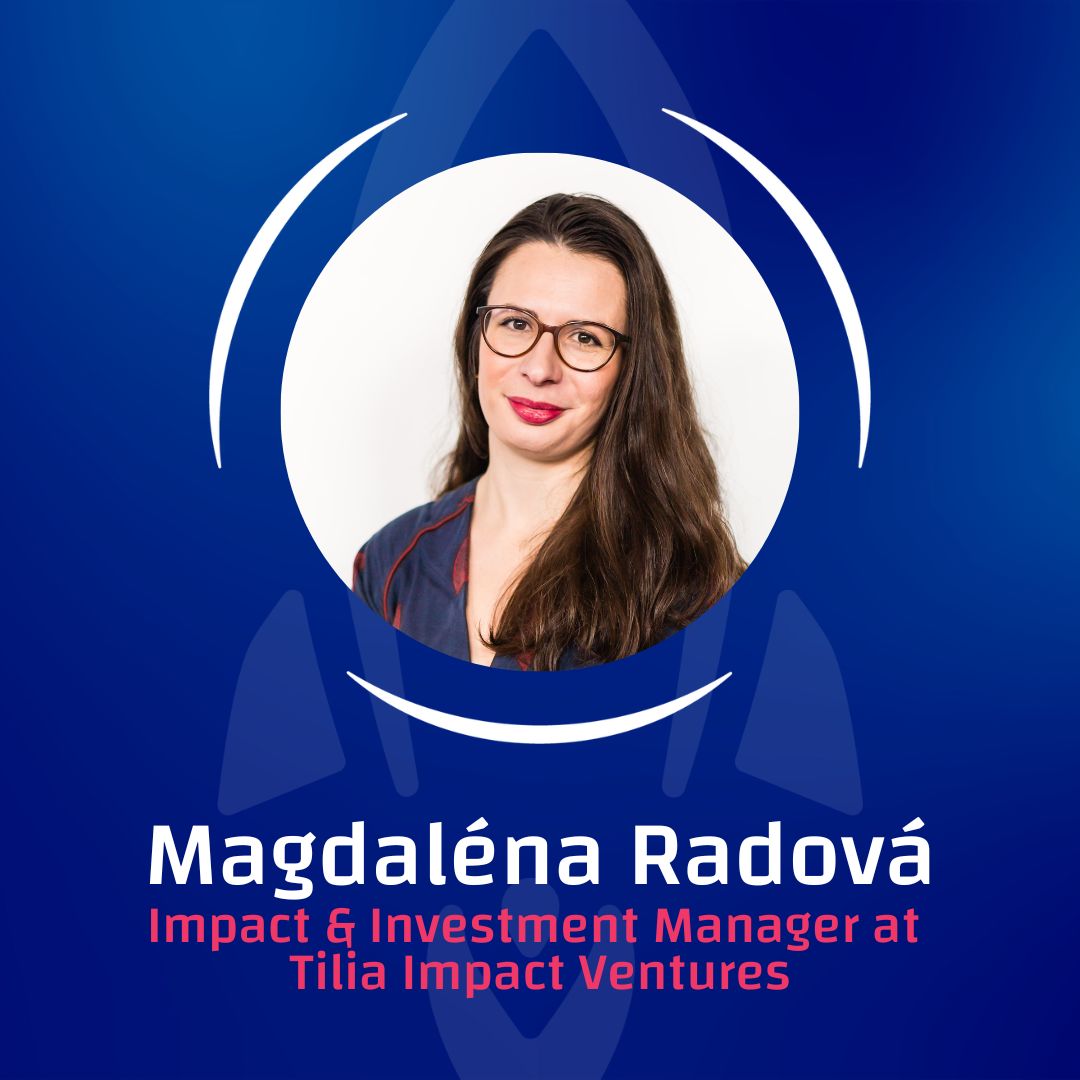 Magdaléna Radová is an Impact and Investment Manager at Tilia Impact Ventures, the first impact investment fund in the Czech and CEE region, founded in 2018. Through her previous professional experiences in Luxembourg and Czechia, she has developed a strong expertise in the field of sustainable investment, social impact and female entrepreneurship. In Prague, she is an active supporter and mentor of social entrepreneurs and serves as board member of several nonprofit organizations. She is also a Guest Lecturer in Social Entrepreneurship at the Prague University of Economics and Business, a Founding Member of SoFarm and a member of Global Women in VC.
Klara Losert, Co-Founder and CEO of Talkbase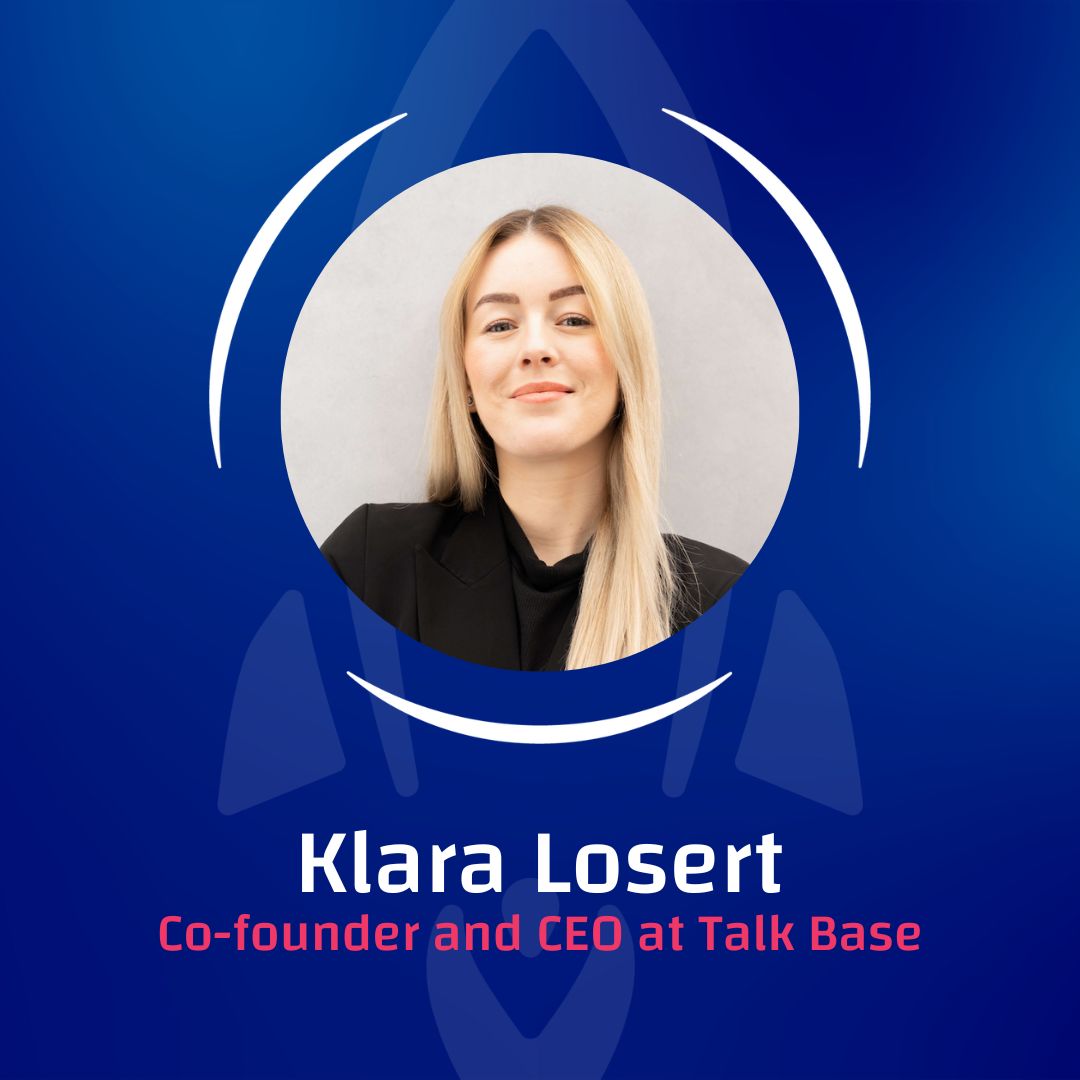 After leading Community, People Ops, and Customer Success teams in multiple US-based startups, Klára co-founded Talkbase with a single mission - to empower teams to build world-changing communities. Talkbase is a community operations platform specially designed to help automate the process of launching and scaling community programs.
Jana Pattynová, Partner at Pierstone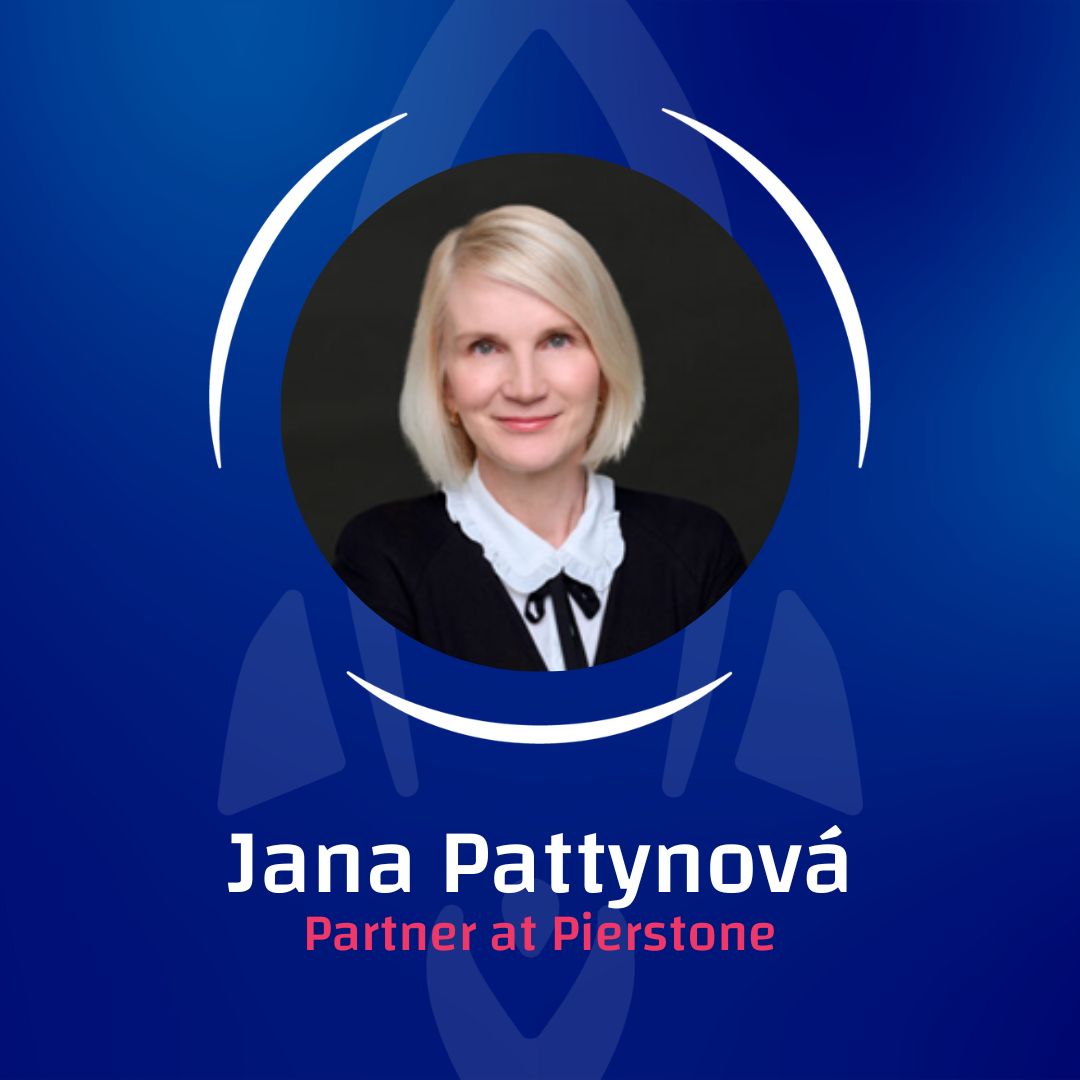 Over the past 20 years, Jana Pattynová has acted on some of the largest Technology, Media & Telecommunications (TMT) projects and transactions in the region. She is recognized as a leading technology lawyer in Central and Eastern Europe by independent legal directories, such as Legal500 and Chambers Europe. In 2019, she received the prestigious Innovative Lawyer of the Year award for her pioneering role in promoting the deployment of new technologies in the legal industry and her advocacy of legal and ethical questions related to new technologies. She is a member of the Czech and Slovak Bar Associations and an officer in the International Bar Association. Jana is involved in numerous pro-bono efforts aimed at promoting diversity and inclusion
Markéta Přenosilová, Chairwoman of the Presidency Board of ESNA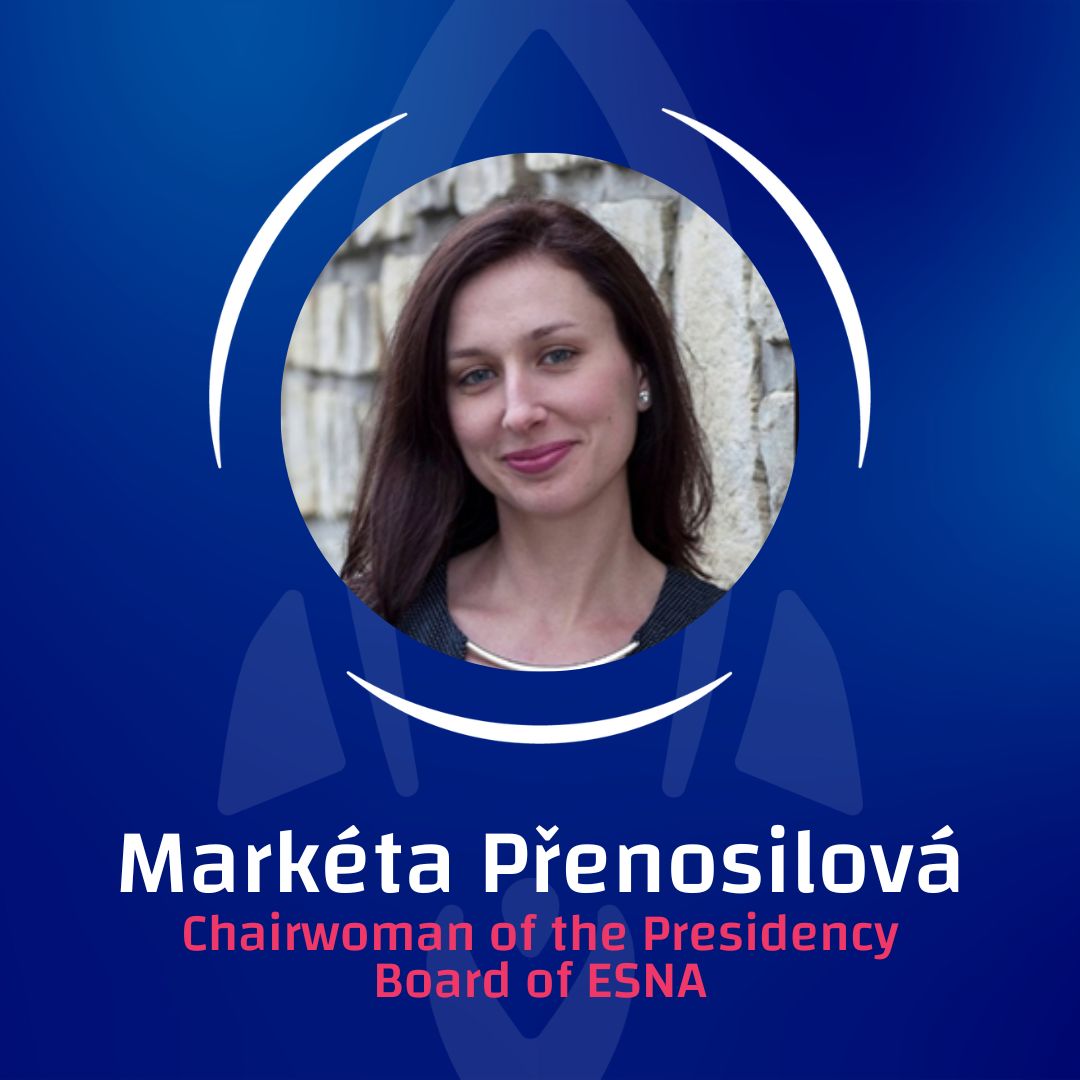 Markéta Přenosilová is the Chairwoman of the Presidency Board of ESNA - Europe Startup Nations Alliance and startup ambassor at CzechInvest – Investment and Business Development Agency of the Czech Republic. She previously held the position of the Director of the Division of Startups and Innovative SMEs at CzechInvest. Among the main activities she was in charge of were the support of commercialization of R&D, startup programs and work with potential investors in the agency's strategic sectors. Marketa has more than a decade of experience in startup environment both on the national level and on the European level. Through her career she mainly focused on internationalization of companies – she was in charge of project called CzechAccelerator, first international acceleration program for startups in the Czechia. She is also a founder of the first startup portal in the Czech Republic called CzechStartups.org. In 2017 she was selected as one of the 3 Top Women of the Czech Republic in the Startup category organized by Hospodářské noviny.
Moderator: Cédric Maloux, CEO of StartupYard, President La French Tech Prague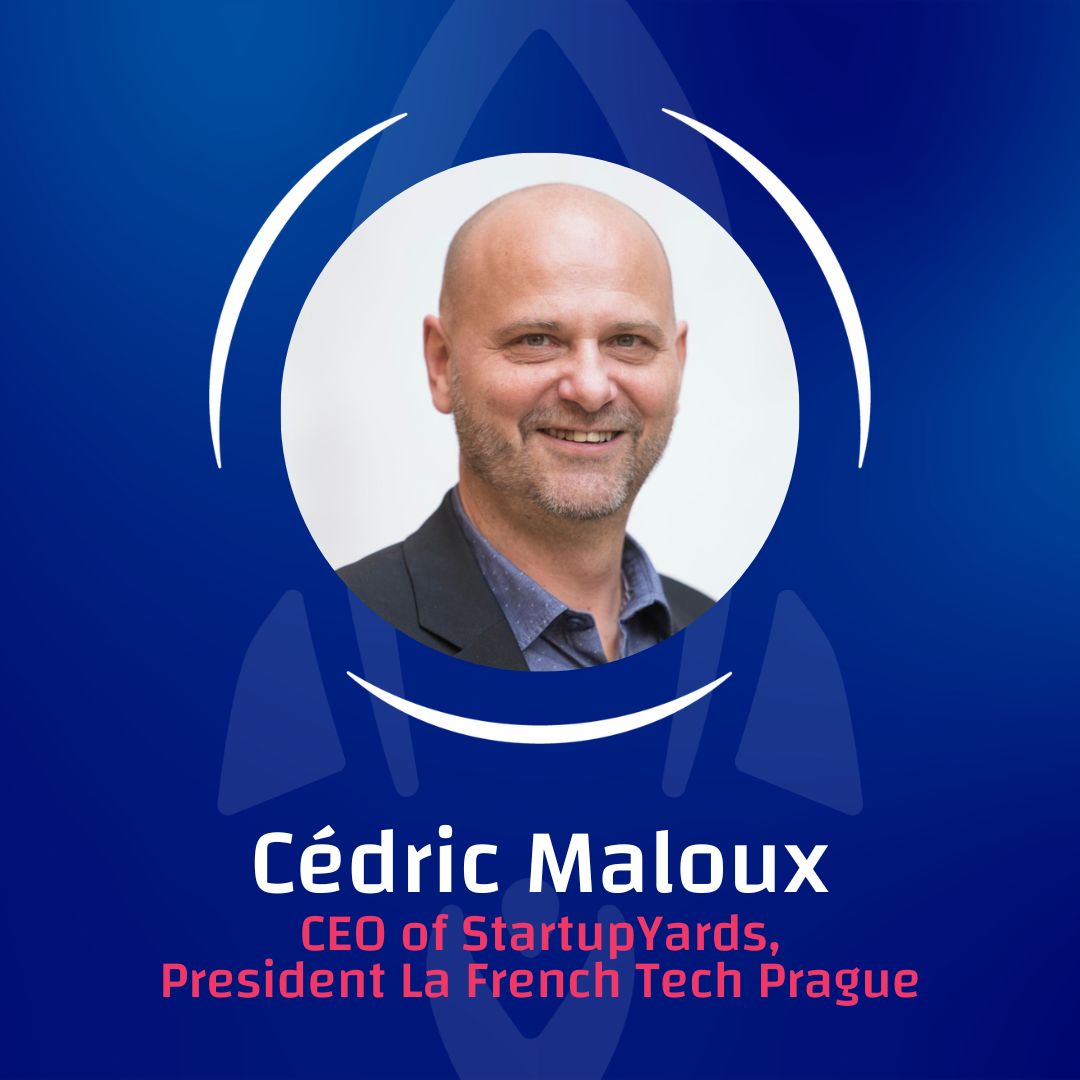 Cédric Maloux initially started as an IT engineer specialized in Artificial Intelligence. After his career in IT, he has since 1996 spent his time running Internet startups during good and bad times of the Internet economy, turning technology into business. He is currently the CEO of StartupYard, a Prague-based accelerator. He is President of the French Tech Prague, that helps French tech companies to choose the Czech Republic as their place of development, Czech startups to come and develop in France.