Mrs. and Mr. Rector, Vice-Rector, Dean and Vice-Deans, Directors of Institutes,
I am pleased to inform you about the launch of the call for applications for the 2018 Scientific Prizes of the Embassy of France in the Czech Republic in the field of nuclear research. The Becquerel Prize is organized in partnership with Electricité de France and ATMEA.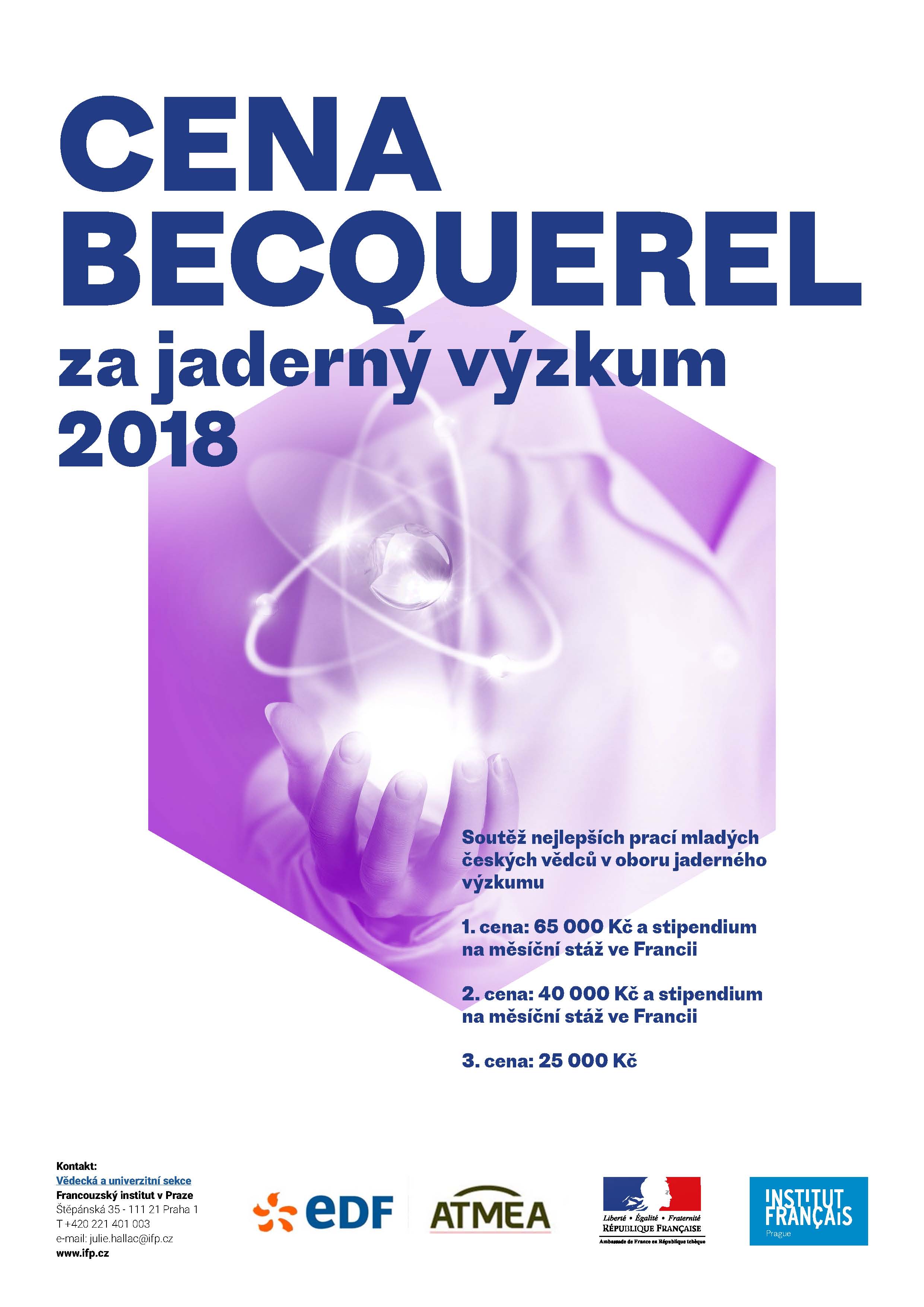 We highly wish for the participation of your university or research center. The laureates of the Prize will receive a financial income as well as an opportunity to perform a research internship in France. For more information about the prize and the procedure of application, please consult here the conditions of participation and the promotion flyer.
We would be grateful to you to transfer this information to students in this field and we kindly ask you to send us the name of the coordinator of this prize within your University or Institute before February 23rd 2018 on the following address: sciences.prague@gmail.com.
You will find all the details on our website.
Many thanks for your cooperation.
Best regards,
Julie Hallac
Referent pro vědeckou spolupráci / Chargée de mission scientifique
Francouzský institut v Praze
Vědecká a univerzitní sekce / Pôle scientifique et universitaire
Štěpánská 35, 111 21 Praha 1
T +420 221 401 003
julie.hallac@ifp.cz / www.ifp.cz